What Services & Capabilities does a System Integrator Need ?
Published on : 03 August 2022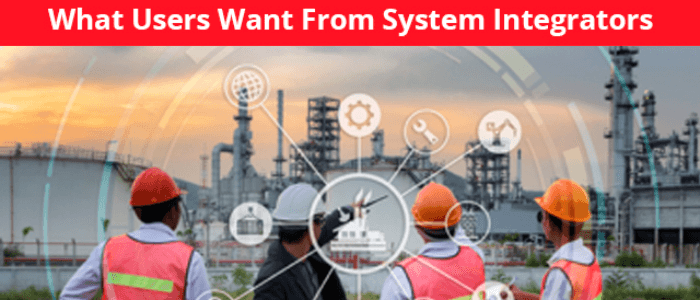 End users evaluate their automation investment using several business drivers and then outline the expectations from a system integrator for a successful collaboration. Hence a system integrator needs to look beyond the conventional approach and work towards the following:
Help your customers reduce downtime using predictive maintenance versus reactive maintenance
Leverage technologies to better share information both internally and externally with your customers.
Collaborate with competing automation suppliers to help your customers solve connectivity problems between them, regardless of the technologies like OPC & other open communication solution.
Support remote monitoring, remote fixes, and updates, especially for OEMs whose machines get shipped globally.
Your customers' ultimate pain point is unscheduled downtime, so preventing it takes precedence over all else.
Besides the technical competency of a system integrator, communication, transparency, and procedure compliance are the keys to the successful implementation of an automation project as an end-user expects. "Integration today means being able to connect anything, even with what's not yet in the market."
How IndAXonline Can Help End Users For A Suitable System Integretor
IndAXonline is a marketplace and a hub of competent solution delivery channels with better options for an individual service professional who is an expert on a specific industry, process, or application or a system delivery company having the ability & set up to deliver the complete turnkey solutions.
It is a premier group of control system integrators & service providers in India for PLC/SCADA & RTU-based automation solutions and Power Control Systems with their respective domain expertise across the vertical.
With a powerful technical & professional competence, IndAXonline arranges a full suite of engineering services, including application design, start-up assistance, training, and ongoing project management to respective verticals.